The act of rolling and smoking joints are very common. Millions (if not more) are enjoying it, and to ensure this continues, numerous products are coming up to improve the joint game.
There are many top-brands who are taking giant strides to change the way people enjoy their favourite herb. As a result, better quality rolling papers, weed-cutters and rolling trays are launching into the market.
However, one tool which has been garnering plenty of popularity is a glass tip. They are designed to make the smoking experience more pleasurable, especially to those who have a hard time keeping their joints stick.
What Makes A Glass Tip Worth It?
A common problem that stoners face is running out of cardboard to create their joint bud. But since they cannot stop smoking, they need to resort to alternatives such cutting out a small part of a cigarette packet and make it into a bud.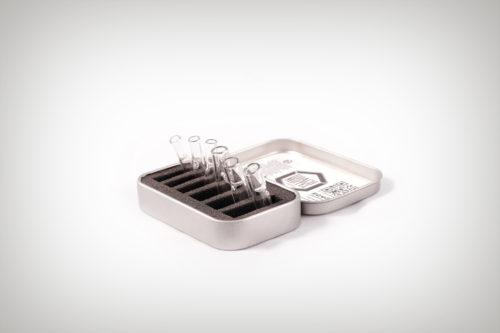 However, at times the tip doesn't turn out to be as good as expected, and that ruins the whole smoking experience.
This is precisely why a glass tip is becoming so popular amongst stoners. They need not have to worry about using up all their cardboard. A glass tip fits perfectly into the joint and ensures that every puff is enjoyed.
What's More...
A glass tip gives stability to the joint by keeping the paper tightly wrapped at the bottom. This also ensures the joint doesn't crumble and is enjoyed to the fullest.
A glass tip is easy to clean and re-usable after a proper wash. They also come with tiny holes that keep the throat and lungs safe. It also saves the fingers from getting burned.
Another great cause for using glass tips when smoking joints is it prevents the unwanted herbs from entering the mouth. These tips tend to be heat resistant allowing the smoke to travel and cool down before it reaches the lips.
Simply put, such tips enable smokers the opportunity to cherish the true flavour of their joint. And with the reduced level of tar exposure to their lungs, it does make it a tad safer too, as to normal rollies.
Finding The Ideal Supplier:
At times it can get confusing to find out which supplier is worth buying from. There are so many options to choose from, and each of them claims to be good in their own way. But that's not true.
Here Are Some Tips To Find The Right One
Check their market stature, their record in pleasing customers and their range of smoking accessories - namely a smoke box, glass filter, rolling tray, weed crusher, etc.
Go through the product details and specifications thoroughly. And if possible, seek references of those purchased the product from the supplier and have a conversation with them. This will give one a clear picture of its true quality and usefulness.
Inspect their price and compare it with other reputed names in the market. This will make it clear if the shortlisted supplier adheres to the standard rates in the market.
Check for discounts or offers. Top suppliers usually their customers such privileges to enhance their shopping experience.
When searching for the right supplier, use these tips properly. It will save, time and a lot of mind-numbing labour.
Author's Bio:
The author by profession is a writer who focuses on smoking, vaping, smoke box and other popular accessories. With that, the author also knows quality suppliers known to sell glass tips, roll papers and other necessities for a stoner.