Nowadays, Banking apps have become one of the top ways for people to log in to their bank accounts to perform banking activities such as financial transactions. "Mobility" plays a crucial role in the banking sector. Currently, the banking sector is going through censorious changes, and these changes are known as Digital Transformation.
Modern customers don't want to visit brick-and-mortar premises and prefer accessing services on their smartphones, which is why banking apps are on the boom. So, for providing banking services to the user, banks worldwide are working on digitizing their services.
This post will deeply dive into the different factors that affect banking app development costs.
Demographics of Mobile Users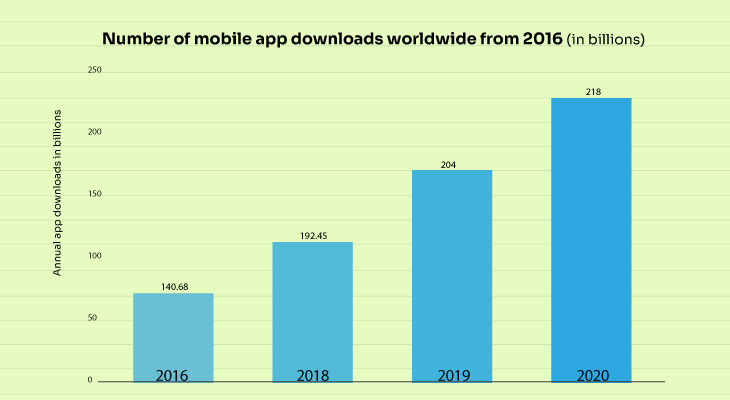 This data illustrated in the image clearly indicates that the mobile users are increasing day-by-day flawlessly. So, the development of banking apps is essential, and the development depends on so many factors like platform, features, and cost of developing a banking application.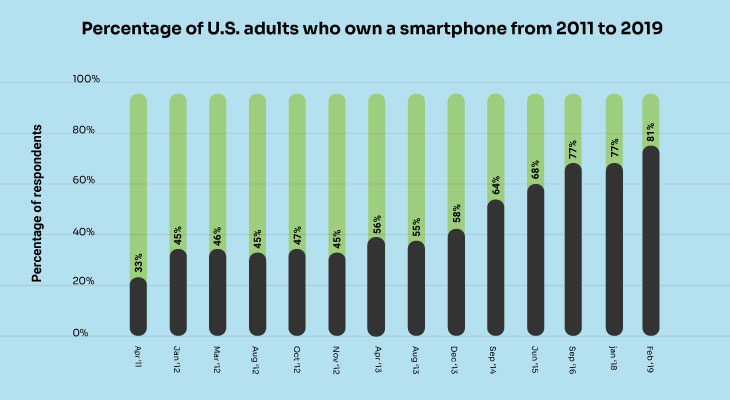 Factors That Affects Cost of Developing a Banking App
1. Development Platform
The Development platform factor is essential in estimating the development cost of a banking app and, therefore, the time frame. There are so many different types of platforms available using which one can design and develop apps for smartphones - iOS and Android both these platforms need different levels of approaches for designing and developing user experiences.
The two primary platforms available for development in the market are iOS and Android. The cost of developing a banking application varies for both these different platforms.
2. API Integration
API, aka, Application Programming Interface, permits developers to access the platform or services of third-party financial services. Regular maintenance of API is necessary whenever changes are implemented on any of these applications. Let's take the example of Facebook. In 2016, they updated their API version four times. So if you integrate your app with this social networking site, you must update your application to accommodate the newly introduced changes. So this feature is very important to integrate into apps, and cost also relies on it as developers have to spend hefty amount of time integrating.
3. Implementation of Features and Functionalities
When it comes to the integration of features, there are several features to choose from. App Functionalities and features are the determining factors for your mobile banking app development cost. The banking app development company integrate them according to the requirements of your mobile app. You can also incorporate social media keys in your application like Instagram, Twitter, Facebook, and Whatsapp. The cost of developing a banking application will rise with the integration of more features.
Now, here you are developing a banking app, then it is a must to include premium security features, trouble-free methods for making payments like E-wallet app development, account opening, and many more for seamless user experience. The implementation of these features and functionalities greatly influences deciding the cost you will have to spend on the app developers.
4. Banking Application Data Security
This factor is very crucial and shouldn't be handled carelessly. If your app is ready for the market, but security concerns stay unresolved, do not move forward with the launch. It is important to assure the security of user's data, passwords, and financial transactions. Although this may come out as an expensive and time-consuming affair, it is inevitable. Furthermore, suppose you don't put much focus on security. In that case, your customers won't trust your app for their transactions, resulting in reduced customer satisfaction . You may encounter system attacks, malware attacks, and many more issues that will cost you much more than the installation of solid security.
5. Localization
Localization is the process of making your app available in different languages for different markets. Not only in terms of languages, but your banking app will also have to be compliant to different countries' regulations This will drive the cost of your project higher. Cost also depends on the no. of markets in which you are going to launch your application. Customer support is a crucial factor in localization. All of it will influence the process of how you gather and manage the user data.
6. Team Composition
While you may offer preference to an app's various factors, you can not ignore an influential factor - App Development Team. Nowadays, most application development firms like to outsource their technology development work to highly efficient and experienced individuals. The team of developers includes Android/iOS developers, Back-end developers, UI/UX Designers, Project manager, and QA (Quality Assurance) engineers in that experienced team of developers. Hiring a team or outsourcing them for app development also creates an impact on banking app development cost. So you will have to pick among FinTech outsourcing vs in-house development.
Also read: Mobile Banking App Development Cost And Crucial Features
Don't Forget to Analyze, Plan, and Conduct Market Research
The phase where the market development team analyzes things plans accordingly by doing various research to identify the necessary project requirements. They do the study on similar apps that are available in the market. It is very important to gather data to fetch a clear picture of the market. The prime reason for doing research is to know the demands and needs of the market. Once you know the scope, features, functionalities, and development timeframe of an app, you can easily estimate the cost of developing a banking app.
"The deep research, the better result", if you do proper research before implementing your ideas, helps your project's success. All established big companies always tend to invest a huge amount in research. Contrary, startups don't do this because they do not have adequate time and funds. Research is an important factor for cautious investment.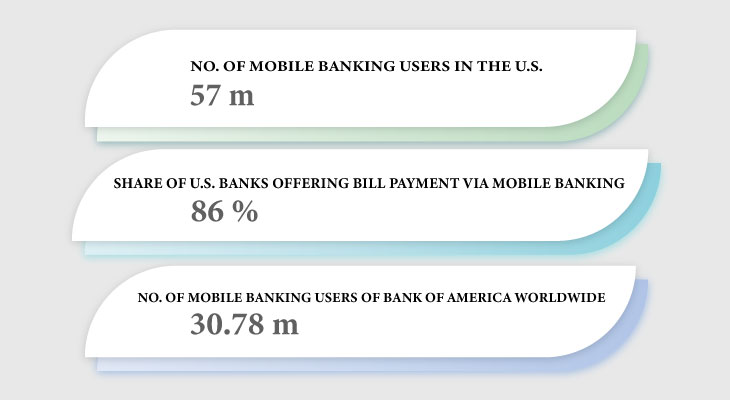 Conclusion
Now you understand the mobile banking application development factors that influence the cost. According to the trend and customer behavior, you can either add or remove features from your initial banking app development plan, which will increase or reduce your cost of developing a banking application.
Author's Bio:
Divya is an outstanding writer at Nimble AppGenie. She is very innovative with her creative ideas. She is very passionate with technology implementation in several industry verticals and always keen to learn new opportunities that brings business efficiency and profitability.
Whereas, Nimble AppGenie is an expert in developing solutions for Healthcare, FinTech, and EdTech. Nimble AppGenie is helping small-large scale enterprises by providing innovative solutions that excel in the market.