Be it an upcoming fishing trip with friends or family or taking the boat out for a casual spin, it is important to keep your trailer brakes in check.
Back in the days, then the technology wasn't so advanced as it is now, there weren't many quality braking options to choose. But times have changed, and many manufacturing houses have understood the importance of reliable and strong trailer brakes.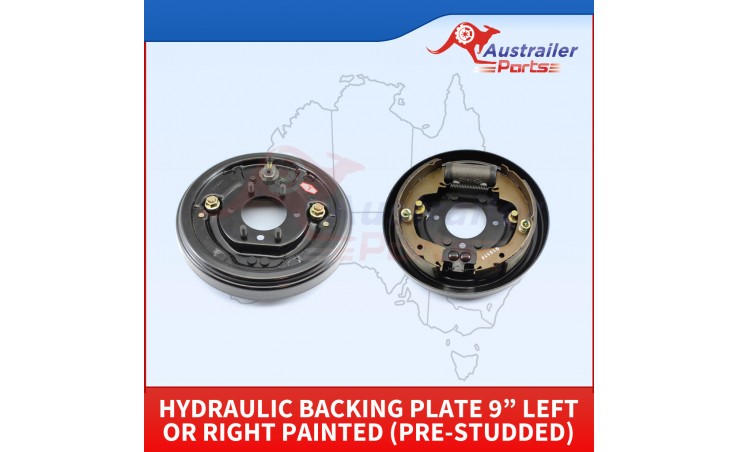 For those who are searching for quality boat trailer brakes, here are some options to definitely try out.
Hydraulic Surge Boat Trailer Brakes:-
In words of boating enthusiasts, hydraulic surge trailer brakes are very simple to use. The actuating cylinder that's attached to the fluid coupler in these hydraulic surge brakes consists of a softer impact thus allowing for better control and smoother deceleration. This makes it one of the most widespread braking solutions in the industry and surely an option which one should try out.
Hydraulic Disc Boat Trailer Brakes:-
Most disc brakes are characterised by power, and they have a greater pressure which works appropriately in water. Most of the friction results by internal mechanisms and makes the boat trailer decelerate quicker. It also offers greater resistance to the water.
However, the issue with such brakes is that they are not suited for saltwater bodies. The brakes are manufactured using metal and are prone to more corrosion if they are not washed away by tap or freshwater. To avoid this little inconvenience, most Pacific trailers avoid this issue by using aluminium callipers, stainless pistons and other dacromet backing plates.
These prove more suitable for boatmen wanting more control and stopping ability. Yet, some believe this boat trailer brake in Sydney to work best when towing through different terrains.
Electric Over Hydraulic Trailer Brakes:-
This type of trailer brake is very new in the market, and it works by using an electric pump to transmit pressurised fluid to the disc and drum brakes. They are also very easy to understand and install, and also prove to be easily alterable.
For high-end boat trailer owners, this will prove to be a wonderful option to go for, especially for long distance travels, grades or steep hills.
Key Aspects To Clear Out Prior To Purchase:-
Firstly; one needs to determine what type of brake one's looking for, and how long will the boat trailer be used in water.
Next question to straighten out whether one will use it more in fresh water or salty water.
Also, consider the dimension or their boat, and how much one is committing to maintaining their boat trailer.
Lastly, one needs to sort out the budget she/he is ready to spare for the boat trailer brake.
With so many trailer brake suppliers and their extensive list of trailer accessories, it can be confusing to sort out the right options. By straightening out these key questions, one will be able to find the best choice for their trailer boat without burning a hole in their pockets.
So, find a reliable boat trailer brake supplier and depending on your needs pick a suitable option.
Author's Bio:
The author is a supplier of trailer brakes in Sydney for years. With so much knowledge and experience, the author educates the interested readers with write-ups about various trailer accessories including various types of trailer brakes.