There is only one thing as close as our juggler's vein nowadays, is your phone! The Internet has become our second nature, if its, for some reason, down even for a minute it suddenly becomes a very dark day making everyone quite nervous, uneasy, and anxious. Long gone are the days when it was a luxury or even awe-inspiring to have access to the internet. It has branched out as one big octopus extending to all the corners of the world and beyond, becoming an absolute necessity for people of all groups and ages. Its education, its entertainment, its business, it is our entire social life packed in a palm size fascinating device. Soon capital punishment could possibly be argued to be replaced with confiscating the right of the guilty person to use the internet. Now wouldn't that be quite a soul wrecking? However increased use of internet has opened doors for business owners big or small. Let us see how you can make internet work in your favor using digital marketing.
Your Store is Open 24/7:
You now do not need to have to pay extra taxes and sky rocketing electricity bills for keeping your business open for longer. With digital marketing, now your potential customers are viewing your products, prices, and even making purchases online 24 hours a day and 7 days a week. This is a fair deal at both ends; it not only saves you the trouble of chasing your customers but also instead gives the ease to your clients as well. They can shop whenever and wherever they! So if your business will be open like that literally all the time, there is no reason you wouldn't make more money that before!
Educate your Customers Better about your Products:
The print business is slowly and gradually depleting. Why wait for a bulky newspaper when you have your phone on you at all times. Why watch TV ads, when you can pick and choose whatever you want to watch and when! Since online is where most of your customers or potential customers spend time, that's where you need to catch them too! You can write essays about your product in a newspaper and no one would bother to read it. But have a catchy way to put it online for everyone and your business will get a kick start. You let your customers know all that you want them to know in interactive posts, quizzes, and activities on social media.
It is Cost Effective!
You must have heard about PPC or pay per click if you are even slightly aware of the digital marketing arena. You pay only when people actually interact and click on your online ads. When you use another medium of advertising your brand you pay in advance, crossing your fingers, hoping that people will pick up on your ads. If they do not, your investment goes down the drain. In addition to that offline marketing has a limited life span. Nobody really picks up a newspaper from yesterday! Put your online marketing strategy can follow your potential customers wherever they go regardless of the time of the day, month , or year.
Your Business will see no Boundaries!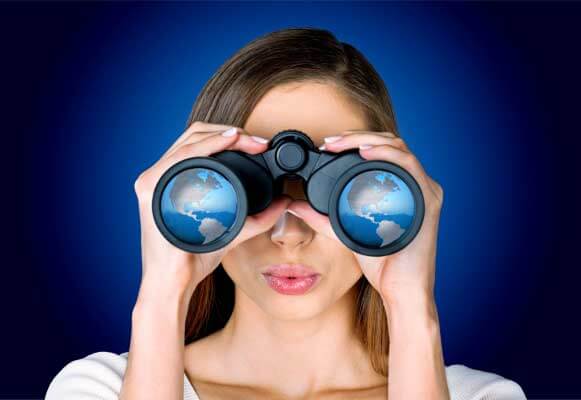 If your business is localized at the moment to a particular region and you aspire to expand it then digital marketing services are for you. You can explore new domains and markets with a digital marketing strategy that makes your product accessible across borders. Your brand will develop a following in places where you haven't ever been. Without much of a hassle and quite cost-effectively you will achieve a great number of clients. Who will not only be loyal to the brand, but will also ultimately develop your image over time.
The Outcomes are Measurable:
When you put up a poster or a newspaper ad, can you really tell which marketing strategy the credit is due? But that's not how it works with the digital marketing platforms. Every strategy you set up on the web, whether it is interactive social media, AdWords or any other platform, you can always know how many sales are from which platform. In fact you can get a whole analysis of how well each of your digital media strategies has been doing. This enables the business to improve its marketing strategy to get maximum customer responsiveness. It ensures that you know where your sales are coming from. The digital marketing penetrates far beyond your imagination but still is it quite measurable for you to keep improving it.
With your digital marketing strategy all sorted now matter how small your business is, it will be ready to compete with the biggest brands out there. Make sure your business plan keeps at least a small budget for digital marketing.
If nobody can see your brand nobody can buy it!
Author's Bio:
Bushra Malik is an anthropologist and sociologist by profession who is passionate about her work as a writer, speaker, and blogger. She writes on a variety of topics including, but not limited to, marketing, culture, fashion, and interior designing.