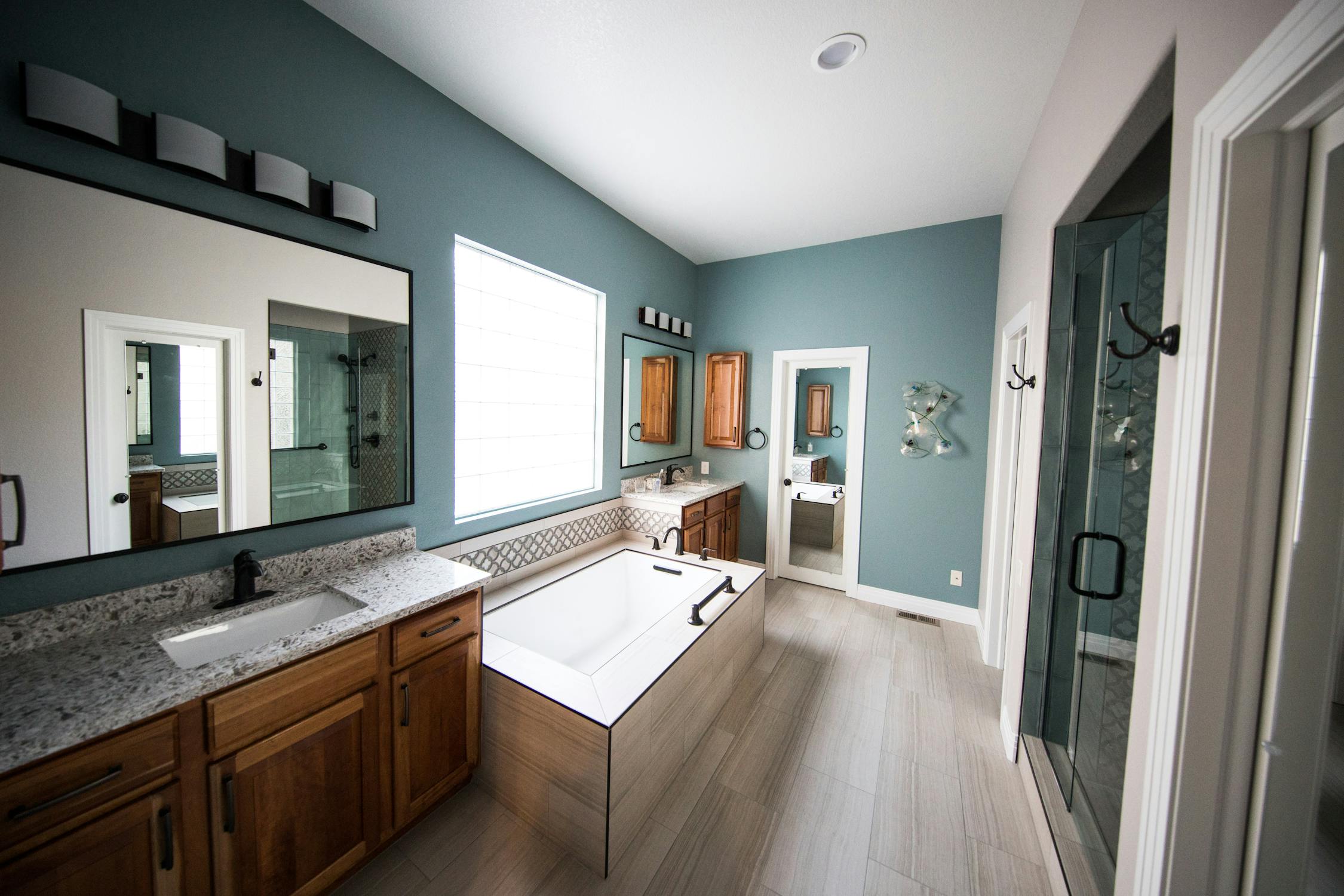 Home bathrooms get a lot of use on a daily basis. As a result, these rooms can develop a number of specific problems that can make for troublesome cleaning tasks and inefficient use. Here are 3 tips you can implement to keep your bathroom running smoothly.
Weekly Drain Cleaning
Bathroom drains get hard use and can become backed up with soap scum, hair and body oils. This problem can lead to slow drains, clogging and bad odors in the room. A weekly cleaning with commercial drain un-clogger can help to avoid common problems with hair and soap buildup. If you prefer to use natural cleaning products, especially for homes with septic tanks, simple baking soda and a cup of vinegar will help to break up small clogs and keep your bathroom drains running freely.
Prevent Mold & Mildew Problems
Bathrooms provide the perfect environment for mold and mildew to grow, with warm, wet conditions and poor ventilation. Mold spores that are carried in the air can land on shower tiles, sinks and around faucets, leading to discoloration and bad odors. Black mold can cause physical reactions. Even non-toxic types of mold that commonly grows on bathroom surfaces can lead to asthma symptoms, headaches and other problems. You can prevent mold growth by using a squeegee to remove moisture from shower doors and stalls. When mold occurs, use an approved anti-fungal cleaning product to remove and spray the area with a vinegar solution to kill remaining spores. Open windows or run the bathroom fan after showering to allow air to flow through the room.
Eliminate Bathroom Clutter
Bathrooms seem to collect clutter, simply from the everyday rush of getting ready in the morning. You can tame the clutter by taking a minimalist approach, severely thinning out the number of shampoos, conditioners and soap products you keep on counters or on vanities. Keep hair dryers and products for hair grooming in separate tote bags, hidden inside a cabinet. Remove extraneous decorations to maintain a clean, sleek look in the room. Consider an étagère for stacking towels, washcloths and soap. These actions will help the appearance of the room and will allow you to move around more efficiently.
If your bathroom is a problem area in your home, you can take proactive steps to help the room to function more efficiently. Simple maintenance tasks can make a big difference on how well your bathrooms serve your family's needs. These three tips can help to make your home's bathrooms cleaner, better organized and more pleasant.
Author's Bio:
Rachelle Wilber is a freelance writer living in the San Diego, California area. She graduated from San Diego State University with her Bachelor's Degree in Journalism and Media Studies. She tries to find an interest in all topics and themes, which prompts her writing. When she isn't on her porch writing in the sun, you can find her shopping, at the beach, or at the gym. Follow her on Twitter and Facebook: @RachelleWilber; https://www.facebook.com/profile.php?id=100009221637700