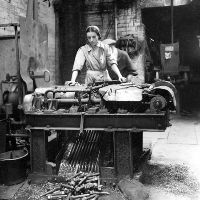 I hope this finds you enjoying a beautiful Indian summer in your neighborhood. It is gorgeous here and I love fall. I have a question I have kicked around for some time now. Are you living your Fashion or your Passion in life? Fashion would be the equivalent of what is expected of us, we do it because everyone else is or just because. Sometimes the faces of this would be mundane, boredom, sadness, irritation, annoyance and so on. OR are you living your Passion? This is where every fiber of your being is enjoying your life and the path it takes. The feeling is something so strong that you cannot imagine your life without it. You see no stop signs in life!
The reason I have been kicking this around is because I am living my Passion with my books, personal growth work with clients, and more! I know it with every breath I take and each cell of my body that I am in the precise place for me. In my former career as a hairstylist, it was a passion. However, I didn't realize I would possibly have another with an even stronger fire. Afterall, I am 'middle-aged', but I don't feel that way. I forget I am in my forties quite often. I happen to think I am just getting warmed up, so I had better fasten my seat belt.
I love working with others who seem struggling with their self worth. I can empathize with them because, yes, I have been there too. We all have been there on some level! I would have never thought that after surviving some of the tough spots in life I have seen, I would actually thrive once again.
Each person has their unique story of how they got 'here'. 'Here' is where they feel right now and want to feel passion for life once again. It starts with us! We just have some house cleaning to do. Maintaining our self-worth is giving it attention daily. We can never put this car in park, because it would just rot. Picture an abandoned car that you have seen in life. Ok, now that you have that picture in mind, imagine this is your self-worth without maintenance. Oy! Now imagine an old classic of a car and how that owner has babied it daily. Often, these cars have a high price tag. Hmmm… interesting thought. What is on your price tag?
Sit down and make two lists. One is the list of the areas of life, which you seem to enjoy today. Two, is a list that you wish your life would be full of 'if only'. The 'if only's' are the blocks that stop us. Our excuses are our blocks. I know this is blunt, but it is the truth. What is getting in the way of walking the wishful passion-filled road?
Take this assignment to your trusted personal coach and they will help you on this journey. Remember, this takes time so be kind to yourself. However, it will not take 40 more years like our fear may tell us. BUT, you need to start today so you are one day closer to feeling passion again.
Often, in life we have scars of hurt, pain, disappointment, and/or betrayal. These layers can build up and get in the way of feeling wonderful again. If this sounds familiar, you do not have to sit there and stew. You can invest in yourself and open a new chapter of your life.
One that starts with YOU!
Are you living your Fashion or Passion in life?
I will leave you with that!
Copyright © 2010 Merna Throne. All rights reserved.
Author's Bio:
Merna Throne is The Inner Voice Vixen: "A Heart with an Edge!" who believes all our answers lie within us today!
She is an Author, and a Super Success Coach & (LifeStyle Coach) Trainer™. Even though her personal self-worth journey began in 1986, her career in the personal development industry as a LifeStyle Coach began in 2004. She has guided thousands of men and women to healthier ground in life and relationships with her work. Her mission is to assist you to tap into your personal power you were born with and catapult life starting with today!
Learn more at MernaThrone.com