One of the trickiest questions is which marketing is best - online or offline? Well, in this digitalized world, having an online store is a must, but that doesn't mean the offline market is dead. What businesses need to do is to focus on a more integrated approach. That's where phygital marketing comes in. For those who don't know what it is, phygital marketing is the combination of - physical + digital = Phygital.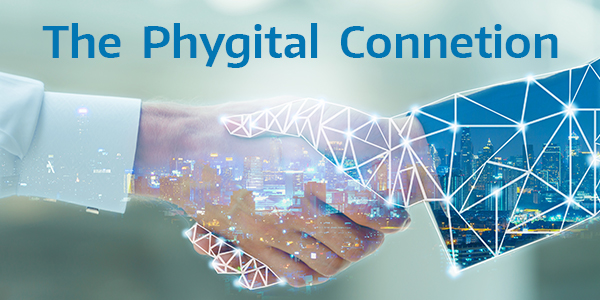 What Is Phygital Marketing?
The term Phygital Marketing refers to creating a cohesive experience by merging both the online and offline marketing strategies. According to stats, over 80% of people will first surf the products online but still prefer to buy from the offline or physical store. Through phygital marketing, you can create a seamless personalized experience such as click & collect, drive-throughs, online reservations, and in-store lockers.
Phygital marketing is all about creating solid in-store experiences and providing a custom-centric experience to the physical storefront.
Benefits Of Phygital Marketing
The fact is people prefer brick-and-mortar stores as it allows them to touch and try the products right away.
On the other hand, there are people who prefer to shop online simply to save time and avoid crowded areas.
Phygital marketing has been a game-changer for the businesses that have used it in the past, especially during peak sales seasons like Black Friday, Cyber Monday, and the general holiday season. Customers are able to discover new products, research them quickly, and make a purchase via whichever method works best for them at that moment.
Technologies
When someone is online, you have to advertise your physical store features and benefits, and when someone is in your store, you have to advertise your digital features and benefits.
Artificial Intelligence (AI)
In the past few years, the role of AI has been increased significantly in enhancing customer experiences. Surprisingly, it can help with phygital marketing as well.
Check out some examples of how AI is included in phygital marketing.
AI helps in optimizing the website by showing relevant products to the users that are available in-store once added to their carts.
Automated help desk AI-powered chatbots can help the customers with their concerns and provide a personalized user experience.
Augmented Reality (AR) & Virtual Reality (VR)
AR/VR has turned out to be revolutionary in the world of marketing. It has been predicted that the AR/VR industry is expected to grow by $160 billion big. So, there are no surprises in guessing that these two immersive technologies are making their way into stores as well as on e-commerce sites and help people make more informed purchases.
Automation
Automation plays an important role in the world of phygital marketing. It is easy, fast, and easily handles tasks more efficiently.
Check out some of the examples of automation in phygital experience.
When customers make in-house purchases, the receipts so created help in gathering the customer data. Based on the gathered data stores can create retargeting campaigns.
Conclusion
Marketers are continuously looking for ways to enhance the user's digital experiences. We all know digital marketing is not going anywhere, so if you want to make the most of the digital world, then trying out phygital marketing strategies would help. What are you wondering? Try the world of phygital marketing and make the most of it.
Author's Bio:
Softuvo Solutions came into existence in 2016, guided by the idea of providing high quality web designs, mobile development solutions, as well as innovative internet-driven marketing and sales solutions to the clients. Quality and overall performance is our top most concern. We focus on creating effectively informative architecture, aesthetically appealing visual designs, engaging content and great interactivity. More than anything else, we believe in making things happen!