There's a popular saying- "Never underestimate the allure of darkness... Even the purest of hearts are drawn to it..."
Keeping true to this, there is no surprise why classic dark shades so easily invade the architectural and interior design elements to achieve livable bathroom luxury. Warm hues, natural elements and rich colour tones all seamlessly blended with luxurious black baths in Perth do bring out your desired luxury retreat in your private abode.
After all, once you reach home having a tiring day at work; your heart craves for some relaxing moments- preferably in your luxury bathtub! And so, it is only fitting that you take steps to add darker colours and materials to achieve that luxe and serene retreat right into your bathing room.
If you wish to achieve an appreciative and inspiring dark bathroom decor, then here are two popular choices.
Stick To Analogous Colour Pallet: Opting for analogous or even monochrome colour pallet for your dark bathroom seems a good option. You can decor the bathroom with harsh surfaces and bold lighting accents for an intimidating yet cosy appearance. With that; you can simplify your existing bathroom furniture and add some scented candles to create your personal spa.
For the floor; you can opt for a combination of black and grey wood to match it with your dark-shaded bathroom walls, curved faucets and black bathtub. It is a popular trend mainly because all these elements concoct to bring our a warm, minimalistic yet tactile aesthetics.
Choose Black-White For a Dark-Light Spectrum: Option two is stepping out of your comfort zone and choosing the ever-popular classic opposites for your bathroom beautification. There is nothing that yells out classic elegance than While and Black- be it when playing with shades, tones or design elements.
You can keep the walls antique white and add bronze faucets to create a warm feel. Plus, doing so will make your prepossessing black bathtub the focal charm of the entire room decor.
The Natural Elements & Reinforced Items:
To complement either of these bathroom designs; you can look to add warm wood panels with subtle lights.
You can also add teak bath mats along with some indoor bathroom plants like Spider Plant, Peace Lily, Aloe Vera, Orchid, Cast Iron Plant, Snake Plant, etc.
Incorporate matte black vessel sinks and lavatories. They will complement any existing metal accent and colour.
Lastly, Your Ideal Bathtub Options:
Although there are no shortages of black freestanding baths in Perth for your personal dark bathrooms, the three mentioned below are very popular in the market.
DIOR BLACK: 1700mm Modern Freestanding Bath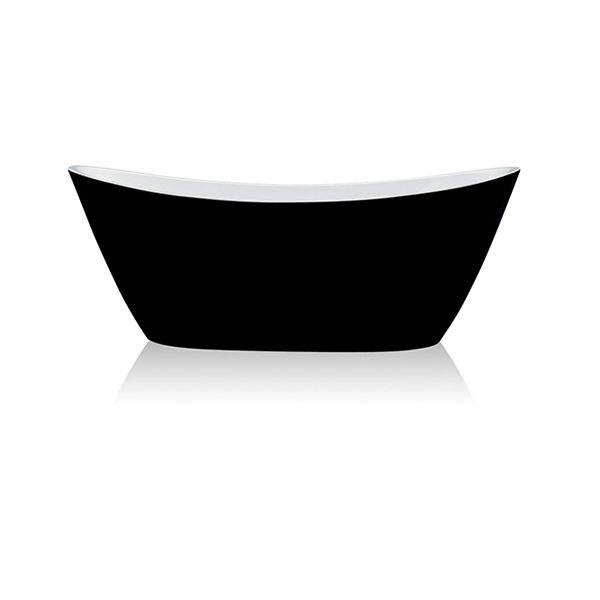 Key Features:
Its dimension measures 1700x800x 680
Attachments come in the form of a built-in flexi-hose and pop up plug waste. It doesn't overflow!
It comes with a fade-resistant and with an eye-appeasing white-and-black smooth interior finish.
The drain placement is at the centre of the tub.
And, it comes with a delightful 5-year warranty.
SAVANNAH BLACK: 1700mm Modern Freestanding Bath
Key Features:
Stainless steel frame presenting it premium structural support that is adjustable 6-feet.
Constructed using high-density acrylic.
Its surface is 100% non-porous
Dimension measures 1700x750x 600
And, it is fade-resistant consisting of a classic black and white interior finish.
OLIVIA BLACK: 1680mm Modern Freestanding Bath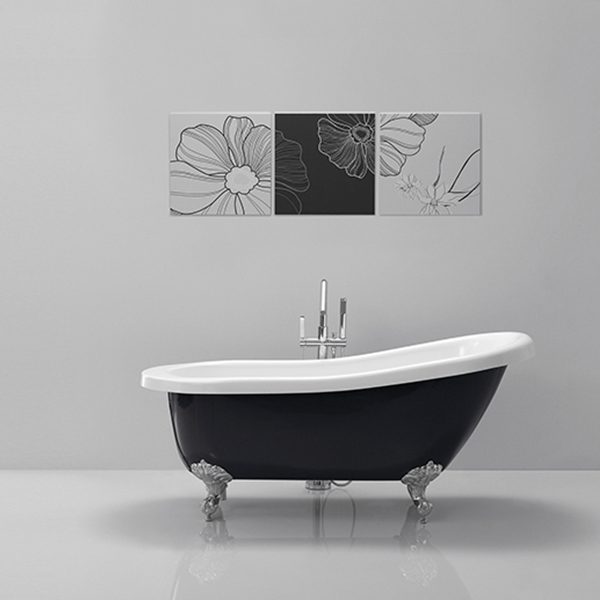 Key Features:
Drain placement is situated at the end of the bathtub.
Its surface is 100% non-porous sanitary grade acrylic.
Dimension measures 1680x650x790.
Attachments come in the form of a built-in flexi hose and a pop-up plug waste. And it doesn't overflow!
Finally, it comes with a fade-resistant and impressive black and white interior.
When it comes to trending bath sale in Perth, each of these options are selling hot presently. And to make matters even more favourable for you, they come at realistic and affordable prices.
So, keep these design tips in mind, and find out there these tubs are available for purchase.
Author's Bio:
The author is a supplier of quality freestanding baths in Perth at realistic rates. Also, being an avid writer, the author explains to the readers about trending bath sale in Perth that is making homeowners rave about it.