Why Learn Dutch? It is the most beautiful language on earth which is known for its pleasant and melodious sound. Although, many Dutch people are fluent in foreign languages (especially English, German and French). Dutch is not compulsory to live in Netherland and Belgium, but knowing Dutch will give you access to the heart, mind, and culture of the Dutch, both in the Netherlands and around the world.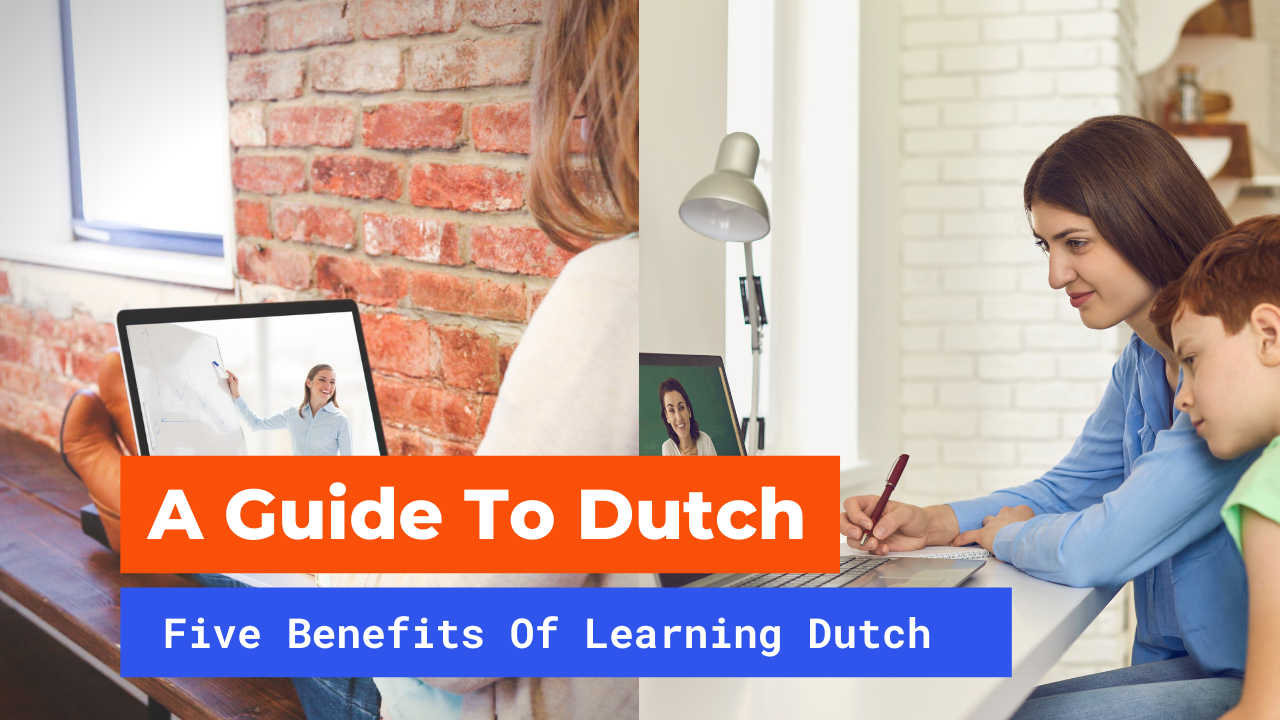 Thus, the ability to speak and understanding Dutch will provide you a completely new experience to talk to the native speakers, read signboards, billboards, etc.
Besides the fact that Dutch is a lot of fun in itself, there are many other good reasons to take on this new challenge.
Here are the five best reasons to learn Dutch
1. It Is A Fascinating Language, Although It Is Not Very Easy To learn
The Dutch language is one of the unique languages that has been able to maintain its identity, despite its proximity to other European languages such as English and German.
Learning Dutch is not as easy as you think. If you know English and German then Dutch will actually be quite easy to learn and understand. However, some words in Dutch are really difficult to pronounce, requiring regular efforts to learn.
2. Dutch Is Very Useful For Traveling
Whatever your level of Dutch, you will be able to discover and appreciate all the most happening destinations Holland and Belgium have to offer. You will be able to meet new people and make new friends there. In addition, you will be able to live unique and original experiences, rather than visiting the usual places frequented by tourists. So go ahead and attend online Dutch language classes in Mumbai.
3. An Asset For Finding A Job
Knowledge of Dutch can be a real asset for people looking for a job in Dutch-speaking countries. Knowing Dutch is an asset in various fields such as chemistry, logistics, healthcare, travel, and energy sectors.
People who want to move to the Netherlands can find a lot of part-time and full-time jobs in diverse domains. About 86% of the population in the Netherlands understands and speaks English. And of course, there are many companies that only require English, which means you can easily find English-speaking jobs here.
4. You Will Discover A Fascinating Culture
Through the study of the language, you can easily develop a deeper connection to Dutch. Thus, you will be able to understand Dutch culture in all its complexity and to appreciate all its nuances. In addition, you will be able to get in touch with Dutch music, literature, cinema, and art. So, learn Dutch in Mumbai enrolling the best Dutch Institute in Mumbai.
5. Study In Netherlands
Whether you go for higher study, get a degree, or an MBA from a business school, the Netherlands is a great place to train. Masters in Business Administration and PhDs usually have more programs in English than Dutch, the rest has massive doses of Dutch, if not 100%. It is highly recommended to study Dutch before going there. If you want to acquire a good level in Dutch then you go through the Dutch language courses in Mumbai.
Conclusion
Learning Dutch is really helpful in many ways. There are a lot of ways you can adapt to master Dutch. Right from Dutch classes in Mumbai to a Dutch learning app, you can easily make yourself immense in Dutch.
Author's Bio:
ReSOLT- India's best Language Learning & Training Institute established in 2015. The institute has been providing advanced languages learning & training and courses to the students and professionals. This foreign language learning institute in Mumbai provides various academic courses like Classroom Sessions, Home Tuitions, E-Learning, Crash Course/Traveller's Guide, Practice/Quick Revsion, etc.