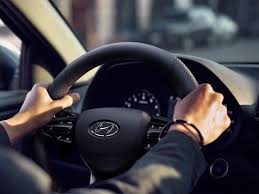 Driving is the most common way of transportation across the world, it is unlikely for people to not spot a car when they step outside. Considering the increasing human population of 7.6 billion, there are roughly 1.4 billion cars on the road today. However, driving cars can be awfully dangerous, especially without skill and a license. Almost every country prohibits the driving of a vehicle unless the driver has a license to drive one. Several car accidents occur around the world every day, and it is vital to ensure that people are familiar with the skill required to drive a vehicle before coming on to a road with other different vehicles. aDriving offers the best quality driving lessons under the supervision of approved driving instructors, teaching people how to drive carefully with precision.
Driving Schools
It is quite important for people to receive the finest driving lessons before using a vehicle as a regular source of transportation. These lessons are offered by various driving schools in societies. Driving schools take responsibility for teaching people how to drive using different strategies and techniques. The methods usually include making drivers familiar with the traffic rules which also involve tests, teaching them how to control different transmissions, and simply educating them about how to handle a car on the road. This means that drivers will learn how to encounter traffic, parking, switching lanes, and many more elements.
Before going to a driving institution, people should ensure that the school has good reviews and ratings. This would indicate that the service is reliable, client-centered, and the instructors are professional and friendly. Driving schools don't only include instructors that specialize in teaching beginners, but facilities also provide instructions involving thorough driving courses suited for defensive driving, taxi lessons, pass plus and motorway driving.
Every learner is not necessarily the same, they have different calibers and strengths. Instructors at driving schools guarantee that they use strategies that are effective which match the needs and motives.
Driving School and Qualities
Driving schools come with multiple qualities that would consider them as being a good and reliable option for learning.
Driving lessons offered may differ when it comes to cost. Learners should seek schools that offer a reasonable rate along with good service. A theory test is required before an actual driving test is conducted, a good driving school would offer advice and help before learners attempt the test, this will enhance their knowledge, making it easier to recall and score better. Reasonable rates simply make it easier for learners to have the best overall experience when learning how to drive.
As mentioned earlier, learning is a bare necessity before anyone attempts to drive and, the faster it is, the better. The best driving school would make sure that the learner learns quicker, implying that they will be prepared early for the driving test in comparison to other schools.
Moreover, one of the good qualities of a driving school will include a higher passing rate. Meaning that the majority of people who received their driving lessons ended up passing the driving test. Secondly, the driving instructions should be simple, straightforward, and more about the client, certifying a comfortable and worthy experience.
Lessons conducted on routes that are based locally and in the district will increase the passing rate, suggesting that drivers are familiar with the area and simultaneously improving their ability to drive.
Traffic situations can actually be a nerve-wracking situation for several drivers. High standard schools for driving specialize in techniques and procedures that make it unchallenging for anxious and nervous drivers to cope with driving conditions.
Driving Tests
Two types of tests are conducted before people get their license, these include a theory test and a road test.
The road test is the one in which the person actually drives and is based on practicality. Its main reason for the test is to visualize that if the driver can drive cautiously on different types of roads with different terrain. Secondly, the capability of the driver to judge different levels of traffic is assessed, along with the knowledge of traffic regulations. This test lasts for approximately 40 minutes and the examiner conducted different exercises to study the driver's preparation. Lastly, the examination also consists of driving without instructions for 20 minutes while a navigation system provides directions.
The theory test is conducted indoors and includes two different parts, multiple-choice and hazard recognition
The multiple-choice section takes almost an hour to complete and it requires a score of 43 from a total of 50 marks to pass the theory test.
The hazard recognition is a rather effective test that evaluates overall understanding concerning traffic regulations. A progression of 14 video clips involving regular road scenes is projected or displayed on a screen. Each individual video clip includes a single developing hazard and one of all the clips will include two developing hazards. People taking the test are supposed to analyze and identify the developing hazards shown in the clips. A minimum score of 44 out of a total of 75 marks is required to pass this section of the test, and in order to pass the general theory test, clearing these sections is necessary.
Author's Bio:
I am an author of selfgrowth