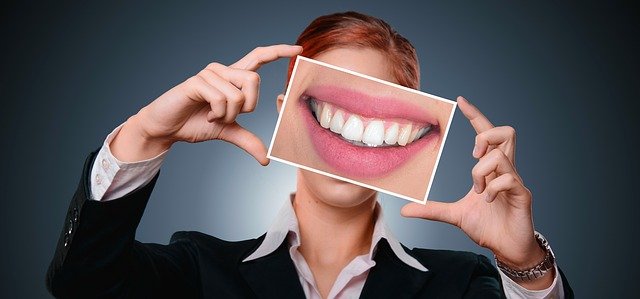 When you want to improve your dental health as much as possible, it helps to use a series of services over several months or years. You can quickly change your smile with help from a dentist, but you must ask for specific services or follow a treatment plan that helps you reach your goals. The five tips below will improve your dental health, and you can smile brightly because you have confidence in the work that was done.
1. Implants
Implants are a simple way to replace lost or missing teeth. An implant goes directly into the jaw where it can rest comfortably for some time. Ask your dentist if they can help with root canals and implant procedures. You should take very good care of these implants because you do not want them to be infected at any point. You can also ask your dentist if it would be smarter to use bridges or crowns depending on the condition of your teeth. In any case, you can rebuild your smile quickly.
2. Invisalign
Invisalign is a simple system that allows you to straighten your smile without using braces. Because braces are intrusive and painful, adults avoid them at all costs. Moreover, you will not feel confident wearing braces as an adult. Your teenagers might also ask for this system because they do not want to go through the process of wearing braces. While you may feel this system takes too much work because you wear the trays during the day, you can remove them for business meetings, dates, or other special functions. You can see the results in the mirror, and most people will have no idea you are wearing the trays.
Visit your dentist for a consultation. If they believe you need more intensive orthodontic care, you can visit an orthodontist. However, you may qualify for this program. Be patient as you wait for your teeth to shift because results vary from person to person. You replace the trays at the recommendation of your dentist until your teeth shift to the proper position. You might feel a bit of discomfort during the process, but you are not stuck with these trays in the same way that braces are bonded to your teeth.
3. Veneers
Veneers are a simple way to create a bright smile if you believe that whitening will not work for you. You must brush and floss to the best of your ability, but these products are easy to repair and replace. Your dentist can make quick work of your new smile during a routine appointment, and you can eat with them just as you would any other dental appliance. Most people will have no idea you have anything more than your own teeth because all they see is a bright, white smile.
This is also a good option when you simply do not have the time to go through the whitening process. You might go back and try the whitening systems in step four after you get through a business presentation, wedding, or another major life event.
4. Teeth Whitening
A few teeth whitening Tampa options include whitening trays or special dental machines that help bring the white color back to your teeth. Ask your dentist which system is best for you because everyone's teeth are different. You may ask for whitening trays that you wear at night, or you can solve this problem in one appointment.
Wait until you have completed implant procedures, teeth straightening, or had some other dental appliances installed. At this point, you can whiten all your teeth to the same level. Your dentist can check your progress, and they will let you know if you should take additional steps to care for your teeth. Teeth whitening Tampa options do not work until your smile is almost perfect.
5. Additional Cosmetic Dentistry
You can choose additional cosmetic dentistry at any time. You may want to shift your teeth because you have a severe gap, or you might need surgery when teeth break through the gums improperly. You can also have your wisdom teeth removed, or you might need help with your gums because they suffer from swelling or inflammation. Ask your South Tampa dentist if they recommend any specific procedures before you move on to more traditional dental services.
Smile Proudly From Now On
When you use these tips, you will find that it is easy to change your smile for the better. You might not need anything more than a few whitening trays, or you may need a full battery of dental procedures. Ask your dentist for help today. You can come in for a special consultation, or you can ask for assistance during your next cleaning. You never need to be afraid of the dentist when they can change your smile and your outlook on life.
Author's Bio:
Hannah is a professional writer who loves to make research on unique topics and express her thoughts by content writing.