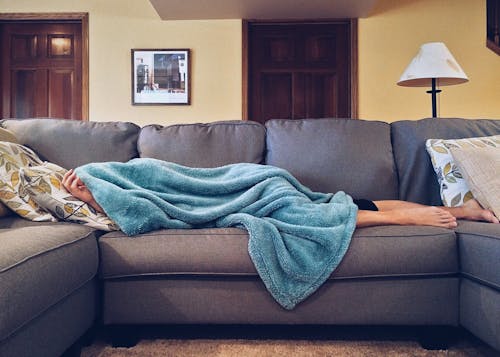 If you've found yourself at your lowest, know that this is the perfect foundation to build your life on. By implementing a few key habits and tricks, you can raise yourself to a healthier lifestyle in no time.
Gain Clarity
If you're currently in a position where you're living in your parents' basement, start to dream bigger. Think about where you'd like to live if you had an endless supply of money at your disposal. Take baby steps to get there. Start by renting a one-bedroom apartment or a small studio apartment. As you make more money, you'll be able to buy property and sustain yourself. If you'd like to get married, start by going on dates. When you gain clarity regarding your desires, it's a lot easier to know the steps you need to take to move forward.
Develop a Professional Team
When you're trying to pull yourself up, it's always helpful when someone's there to hold your hand through it. It's especially helpful to have professional help with complex topics like nutrition. Programs like Plan 7 Coaching are beneficial for those looking to uncover the right nutritional habits to empower their bodies. Eating right and avoiding junk food can do a great deal for your emotional and physical health, improving your life and motivation.
Develop Small Habits
When you maintain small habits over a long period of time, they have a compound effect. Whether you begin drinking one extra glass of water each day or completing an extra task at work, find small habits that will impact your life for the better. You can also use this to kick bad habits, such as developing the habit of waking up at the same time every day to avoid excessive sleeping.
Track Your Progress
Remain mindful of your progress in order to remain motivated to keep going. If you're trying to exercise and lose weight, you'll need to pay attention to your food. Track your calories to see how much you need in order to reach your weekly goals. Furthermore, track your progress in building your endurance during your daily workouts. As you're able to burn more calories and strengthen your body, you'll be able to get closer to living a healthier lifestyle.
It's often stated that time waits for no one. Don't procrastinate on changing your life. You only get one life. You might as well live it to the fullest and to the best of your ability. As you work on implementing these tips, you might surprise yourself of how far you can really go.
Author's Bio:
Meghan Belnap is a freelance writer who enjoys spending time with her family. She loves being in the outdoors and exploring new opportunities whenever they arise. Meghan finds happiness in researching new topics that help to expand her horizons. You can often find her buried in a good book or out looking for an adventure.