While every task that involves a wedding is exciting, the time when the bride goes out to pick her wedding dress has excitement to a different level altogether. She is likely to choose something that she has always dreamt of.
While stores and boutiques for a wedding dress in Melbourne display dresses that are of general size, what about those brides who have a larger body size? They cannot fit into what is displayed, and that makes it frustrating. While fashionable clothing is never there for those who are curvy it is only those who are slim and trim who enjoy the privilege of trying out the best in fashion.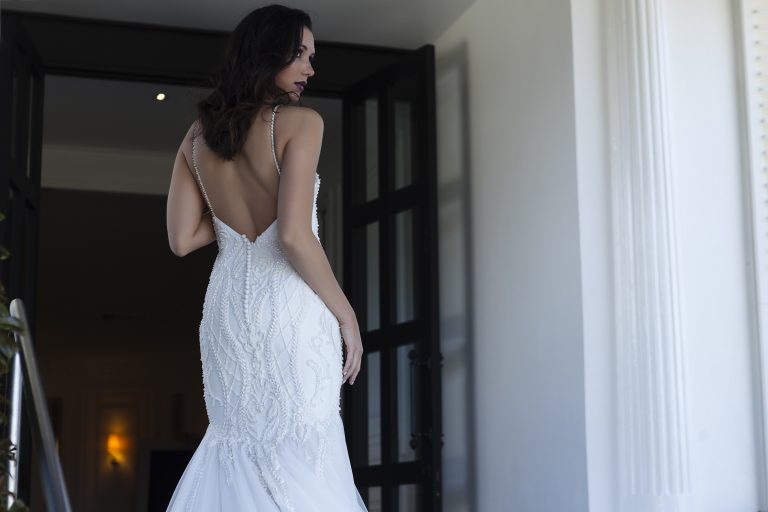 While more and more people and designers realising that they are losing out on customers who are curvy, here have taken up steps to include plus size gowns too. If you are a curvy bride and want one of the best gowns to fit you, here is what you can do.
Do not pick something just because you like it
If you like a gown and think that it will somehow fit you on your wedding day, remember that on that day, you will not be standing like a doll. There will be a lot of places that you will have to give your attendance. Therefore, there is a need for something comfortable and a size that fits you perfectly. If you like a particular design and doesn't fit you well, ignore it. There are better things out there.
There is nothing better or comfortable that a customised gown. It is something that has a design of your choice as well as fittings that are just made for you. Most designers and boutiques in the present times oblige customisation requests from brides and help you with something that is beautiful, perfect and just for you.
Let a bridal gown expert guide you
Clothing and measurement experts are known to help people pick the right design and size for their gowns. If you have a curve, they would know how to accentuate your assets and make it look great and gorgeous rather than being the center of attraction. It could be a deep neckline or probably the use of beads and laces or anything else that they find it right. When you consult them, they will charge a fee, but the results would be nothing less than professional. Some boutiques in Melbourne bridal couture help out with such services, but when they don't, clothing experts can come to your rescue.
Trust your designer for everything
When you have approached them and opted for a customised bridal gown, you must trust them for what they are doing. They will help you with the best of things as well as designs while all you have to do is trust what they do for you. When you are paying them for their services, they will ensure that you look just perfect for your wedding.
Author's Bio:
The author has had experiences with purchasing a wedding dress in Melbourne and writes this article to help women buy the best Melbourne bridal couture for their weddings.