There was a time when pamper parties were limited to only the adults where they got to be a part of get-togethers that are all possible arrangements to pamper them and have a great time. With time, things have changed, and little girls too intend to look nice and feel good about them. This is where the party idea of pamper party for the kids came into being.
It is often the event organiser for children party entertainment in Melbourne that helps out with making all possible arrangements for the party, and there is a specified host to pamper the girls and make them feel special. Whether you as a parent intend to host such parties or want your daughter to be a part of one, here is a few things that you should consider.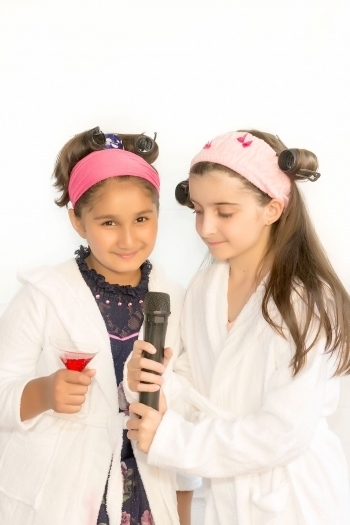 Maintaining Hygiene
While different packages and arrangements vary from each other, there is the need to ensure that proper hygiene is maintained at the party. With involvements such as facials, foot spa, nail art, etc. there are times when the use of towels and other products get contaminated. You are to ensure the presence of clean towels and hygienic products where no two children should be sharing things just to prevent infection.
Lay a Food Spread That Wouldn't Be Wasted
Quite often, the girls get so involved in being pampered where they forget to have their meals. Since they are at a party need to have food once they are done with all the pampering, you could consider spreading out finger foods or them and not meals. After the relaxing experience that they just witnessed, heavy meals do not work well with them. French fries, pizzas, burgers sandwiches juices, salads, etc. can be popped n without having to feel lethargic.
Choose the Right Host
Even though pamper party host are known to engage the kids well in the party, but there is the need for you to choose someone who knows how to deal with them all without having to disappoint anyone. The engagements at such parties often vary with the age groups, and that is how the host for pamper party in Melbourne needs to take care of things. Hiring someone who is experienced and is patient with kids allows the party to be conducted well without having the kids feel bad.
Know about Allergic Reactions
When it concerns facials and foot care for the girls, there would be the use of cosmetics. There is the need for you to clarify a few things before you make the arrangements. Calling up the parents and asking them about any special instructions for their child where there may be allergic reactions to cosmetics or probably issues when they are in a company, etc. When you get to know such specifications, you can make necessary arrangements to ensure that the girls are safe without having to miss out on their pampering activities. Instructing the host to make use of products for the sensitive skin does the trick.
While pampering parties for the girls can include numerous activities such as facials, foot care, nail art, hair colour, makeup, etc. there is a need for you to check beforehand whether these activities are fit for a child or not.
Author's Bio:
The author has had close associations with those that host children party entertainment in Melbourne and writes this article to bring awareness amongst parents when they intend to host a for pamper party in Melbourne for little girls.