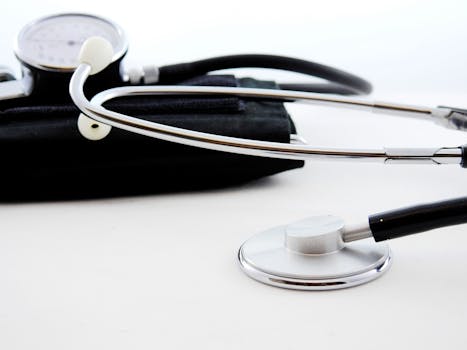 There's never been a better time to earn a medical degree. The healthcare field continues to grow in leaps and bounds and offers a lot of different options for interested people to pursue their passions in medicine. Better yet, the medical field is a lucrative one, so read on to see why earning a medical degree offers such a great mix of profit and passion.
1. Healthcare Careers Are High-Paying
Doctors and lawyers have always been considered the two main prestigious, high-paying professions in the public conscious. That perception is based in reality: nearly all of the highest-paid careers in the United States are in the healthcare field. As of early 2017, the highest-paying professions on average are cardiologists, radiologists, and anesthesiologists, followed by surgeons and medical directors.
2. Medicine Has A High Amount Of Specialization
One of the great things about medical careers is the amount of options you have. Doctors specialize in any number of areas, from audiologists to pediatricians to radiologists. And they all command very high annual salaries. So whatever your area of interest is, there is a branch of the medical field you would be best suited for. If being a doctor isn't for you, there are plenty of other medical career options, such as physician assistants, registered nurses and healthcare administrators. There are now even flexible options for degrees like an mha online.
3. You See Firsthand The Results Of Your Work
It's much easier to be passionate about your work when you see the direct results of it on a daily basis. Medical professionals must interact with patients every day and therefore get to directly see the results of their actions and how their patients improve under their care. Very few other careers and industries offer this level of interaction with and responsibility to your clients, meaning that to be well-suited for a medical career you need to have a lot of passion to begin with.
4. You Remain Engaged
A career in the medical profession rarely gets stagnant. Every day is different from the next, and every case and patient you see is unique. You are also constantly learning, improving and sharpening your skills. This isn't optional: as a medical professional, it's part of your job to remain up-to-date on the latest technologies, procedures and information that allow you to serve your patients better and continue to be a top-notch healthcare provider. Also, the more of a highly-regarded and knowledgeable medical professional you are, the higher salary you can make.
If you want a career that makes both a difference and a good salary, a medical degree is simply one of the best options you have. In addition to very commendable salaries across the board, the impressive variety of positions and specializations available, and the ability to interact directly with patients on a personal level, earning a medical degree is one of the best options if you want your career to have a great mix of profit and passion.
Author's Bio:
Emma is a freelance writer currently living in Boston, MA. She writes most often on education and business. To see more from Emma, say hi on Twitter @EmmaSturgis2