Office cleaning is a task that is something best left to the professionals as they are the ones who would ensure that your office space is hygienic, the employees get a safe work environment, and you receive a better reputation when clients and guests feel impressed being in a clean office.
While there are numerous cleaning companies out there who specialise in office cleaning given the rise in demand for their services, it often gets difficult to make a choice. Since it is an office reputation and safe workplace that is the prime concern, it is only the best that you would want or your office. When it comes to receiving assistance from experts of cleaning services for office premises in Southbank, there is the need for you to make a few clarifications before they come on board.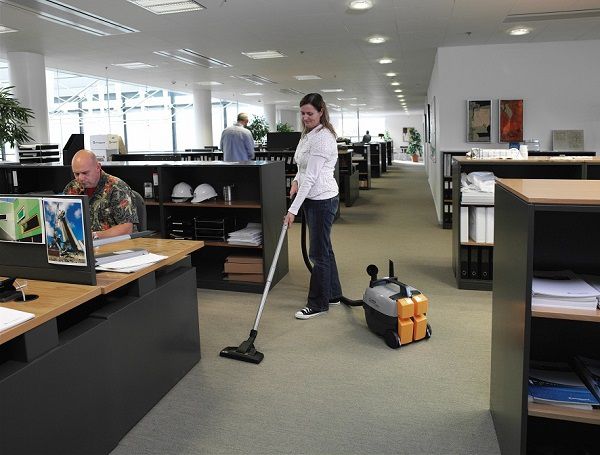 Question 1 – What is the experience and expertise that they hold?
The years of service that the company holds is something that is of prime concern where that is what determines the quality of cleaning they would provide you with. The guarantee that comes from a reputed company cannot be matched with someone who has just started off. Secondly, the expertise of the workers is what is of concern as well. If they know their job well, you receive the best results from their end. You do not have to be there supervising things around while letting them come up with perfect results.
Question 2 – Are they covered by insurance?
When it comes to cleaning office spaces whether indoors or outdoors, accidents may take place where they either hurt themselves or damage the office property. When the cleaning companies have insurance coverage, things as such are taken care of where you do not have to deal with the stress of handling the losses. Before you ask help with their services, it is essential on your part to clarify on this.
Question 3 – How adept are they at handling office equipment?
Office equipment is often expensive, and it differs from place to place on the type of equipment that is put to use. When it comes to cleaning them, there is the need for a lot of care while handling and cleaning. Therefore, the professionals should know and have expertise on how to clean the office as well as handle the equipment. Letting them know about the type of equipment you office holds gives them a clear idea on whom to assign the work with and how it would be taken care of.
Question 4 – Do they use environment-friendly cleaning agents?
It is a duty on our part to contribute to the environment no matter how small a contribution it is. When you get in touch with the cleaning companies, it is necessary for you to ask them about the cleaning agents that they put to use. Preferably organic and environmentally friendly products should be used to not just keep the indoor air quality safe but also save the employees and others present from contracting allergies from chemicals and other synthetic products put to use while cleaning.
Author's Bio:
The author has had close associations with people who offer office cleaning services in Southbank and through this article intends to help people with knowledge about how to get the right people to clean the house.