Mastering the art of driving is a life-skill every young learner desires once they cross the threshold of legal driving age. It allows them the freedom to go wherever and whenever they please without being dependant on anyone.
However, driving is a skill which takes time to master. It doesn't happen overnight, and every aspiring learner wanting to become competent drivers need to dedicatedly practice their skills every day under different road conditions.
Driving is also about self-confidence and having patience. The drill is simple - the more you drive, the better you get at it. But some learners when they take the steering wheels for the 1st time become overly nervous, and it is when they need professional guidance and assistance to help them get passed that tension and build their inner confidence.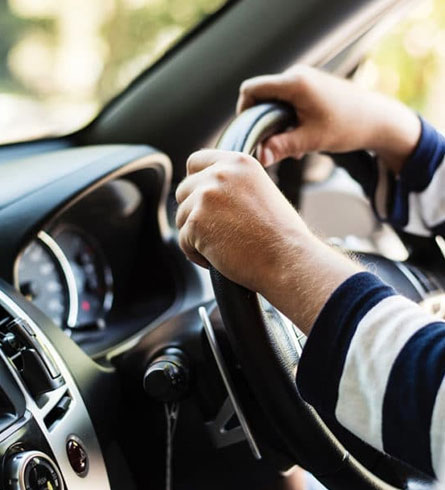 Perhaps this explains the importance of learning under the watchful eyes of a professional driving instructor. If you're planning to master the art of responsible driving, then you need to devote time into finding a reliable instructor who is known to provide tailored lessons suited to your learning ability.
Luckily, this post explains exactly how you can find an experienced driving instructor in your region.
Check for Their Pass Rate & Student Reviews:
The 1st thing to check for when looking for a quality instructor is their pass rates. You most certainly don't wish to associate with an instructor who consists of a 60:40 pass rate. So, do thorough research on the top schools in Victoria and go with those having pass rates over 90-95%. The good news is that there are so many quality schools in the region with such staggering pass rates. And while you are at it; be sure to check their student reviews along with it.
It will provide you closure and help you make the right decision.
See If Their Rates Are Competitive:
Every professional driving school in Dandenong or other suburbs in Victoria will consist of instructors who keep their lessons competitive and as per the industry standard rates. With the flexibility of timing; their competent instructors will offer you different lesson packages starting from 45-minutes to even 90-mins at budget-friendly rates.
Also, Check if They Are Supportive And Patient With Their Learners:
Every student is different in their learning ability, and an instructor should understand this right from the start. Perhaps the two most important of a notable instructor is Patience & Supportive.
A quality instructor will always monitor their student's performance, support them whenever they make a mistake and guide them diligently down the right track- eventually turning them into responsible drivers.
Plus, they will also be patient and never rush their lessons. In this way; they allow every student complete freedom to learn properly at their own pace. With time, this helps boost the learner's self-confidence and trust in their own ability to drive safely in any given road condition.
So, when you are sorting out your options, be sure to check these aspects too!
Lastly, How Long Have They Been In This Industry & Are They a Part of a Notable Driving School or Not:
The final thing to check when you are sorting out your driving instructor is how many years they have been associated with this industry. Ideally; you ought to go with ADI - Approved Driving Instructor possessing Grade-A record (one who are fully-trained and experienced), instead of PDI - Potential Driving instructor (one who is still in training). The more years under their belt, the more peace of mind you get learning from them.
Another thing is - do choose instructors who are a part of a top-grade driving school in Mulgrave or any suburb in Victoria. This will help you trust them better, knowing as they are an integral part of a well-established set-up. Going with independent instructors can always be dicey, and it is a risk you should not take- especially when you have the luxury of time at hand to make the right choice.
Author's Bio:
The author is a driving school instructor in Mulgrave for years. And being in this industry, the author also has a fair knowledge about other driving school instructors in Wheelers Hill.