Birthdays are always special. It allows you to see everyone who you care and love come together in your honour and celebrate like there is no tomorrow. But, like every year, you wish to make your birthday celebration better than the last one.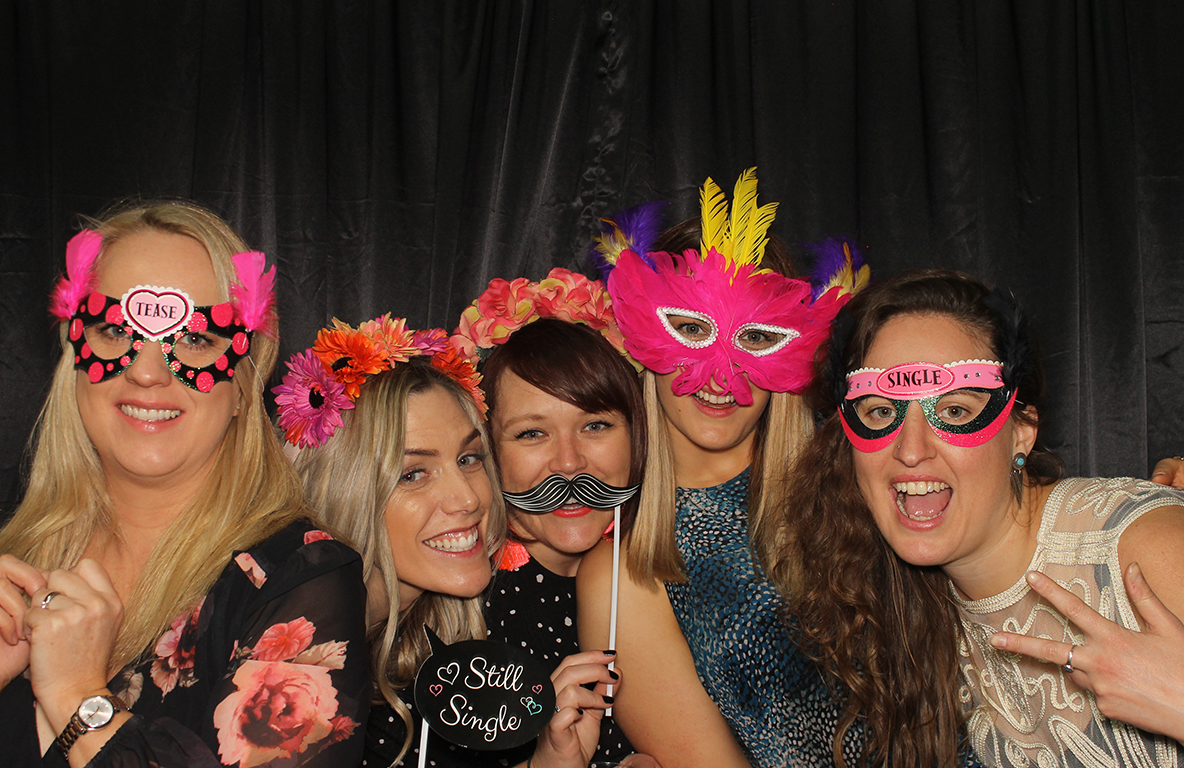 What your birthday celebration could really do is a boost of fun and entertainment. And let's be honest, nothing screams unrestrained fun like a photobooth arrangement.
These fun booths come with a plethora of cool props like crazy hats, funky glasses, goofy moustaches, wigs, signage, etc.
You even get to custom pick backgrounds for your prints and perfect it as per your liking using GIF's, emojis, animations, signatures and more.
Most importantly, you can click countless pictures without hesitation and be guaranteed of getting high-res pictures of every one of them- be it in prints or your pen drive.
So, for starters be sure to book a feature-laden, yet cheap-priced birthday photobooth hire from a notable provider for your special day.
And once done, be sure to click as many poses as possible and implement these 4 entertainment ideas to dazzle your guests and rock your special event!
Dig Deep into Your Closet & Come Up With the Craziest Outfit Ever
Make your event a 'wear-your craziest' theme. From wicked witches, sexy banshees, lecherous buccaneers to holy priests, ever superheroes, anime characters, super-villains, genies or any other!
Ensure everyone is attired in their craziest outfit and your room looks less like your living room and more like a loony bin.
Everyone gathers together and brings out their inner insanity by displaying outrageously funny poses for the booth camera. To make things crazier use those available props and create a series of pictures that will make anyone's stomach ache out of laughter.
Strike up Those Perfect (Candid) Poses with Number & Alphabet Balloons
Clear out a small area and make everyone stand and pose as if it's a ramp show. The birthday girl/boy will, of course, be the show-stopper while the others will aptly compliment her/him with their swag-ish postures.
Then lifting the birthday girl/boy on their shoulders, the rest of the group holds alphabet balloons spelling Happy Birthday, while the birthday individual atop holds the number balloon resembling the age. You can even try out some photobooth props for birthday parties to make the photography session even more fun and engaging.
Don't state at the camera, instead look away and smile naturally. Once this shot is captured and ready for either a photo frame, scrapbook or even for online upload, it will certainly be one to savour.
Impersonate Your Celebrity In Front Of The Camera
Relax the atmosphere for each guest by playing a game, impersonate your favourite celebrity. Every participant gets a chance to act out their favourite scene, performed by their favourite actor/actress.
This will be one thoroughly enjoyable game if you have a lot of cinephiles in your group. Right from Marlon Brando, Humphrey Bogart, Meryl Streep, Gregory Peck, Charlie Chaplin, Bettie Davis and more- participants can display their hidden talents and awe everyone around.
This will not only keep everyone entertained but make the event more memorable.
Of course, the booth operator should be instructed to be ready and click pictures and make a photo-strip of everyone who comes on stage to perform.
Grab Hold of A Mic & Introduce Everyone To the 'Singer-YOU'
Birthday celebrations need music. But rather than the usual playlist, why not indulge in karaoke. That's right; this is another way to find out some hidden talents in the room. The birthday girl/guy goes first (duh…) singing a few lines of their favourite song, and the rest will follow one after another.
However, make sure you do procure a quality karaoke machine, or else it may sour the mood and brake the celebratory atmosphere.
Use these ideas to give yourself a head-start. And if you come up with more wacky celebration ideas, don't hesitate in trying it out. It is your birthday party for god's sake.
So… go wild!
Author's Bio:
The author runs a company offering feature-laden, yet cheap-priced birthday photobooth for hire at budget-friendly rates to take the fun-quotient to the next level. The author shares party tips, ideas and themes that promise maximum fun and entertainment.