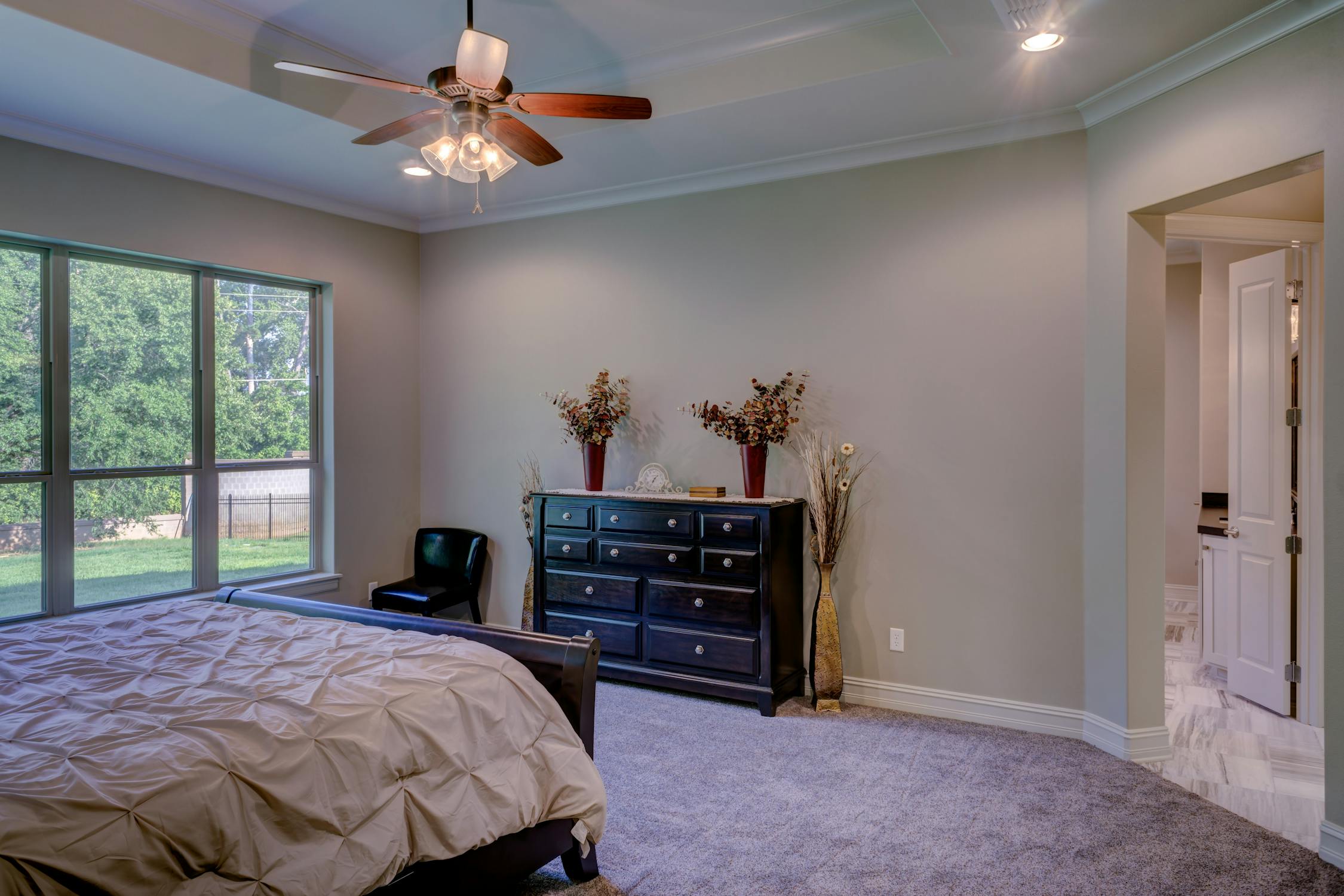 Busy couples need a special place to escape to for respite and romance. It doesn't have to be a deserted island or a mountain retreat. All you need is a comfortable bedroom where you can create the perfect getaway each night to enjoy quality time with a loved one. Here are three ways to turn your bedroom into a cozy and welcoming paradise.
Dim the lights for a lustrous atmosphere to the bedroom. Add a delicate, pleasant scent with candles or potpourri made of dried florals or essential oils. Set the thermostat at a comfortable level, slightly chilly for night sleeping, but not overly cold. Depending on location, you may want to open the windows for a fresh evening breeze. Play soft music as a backdrop rather than a focal point to encourage relaxation and to stir romantic interest.
Welcoming Décor
The room should be clean and tidy, with attractive bed linens and accents like throw pillows and window draperies in coordinating colors and designs. Choose colors that aren't too vibrant or too bland. Soft colors like lavender or olive can give a mellow vibe, while deep colors like maroon or navy can feel luxurious. Appealing furniture can help to set the mood, whether it is a solid wood chest of drawers or a comfy, overstuffed armchair. Removing clutter and closing the doors of messy closets will help to facilitate a relaxed air. A well-organized, stylish room can become a couple's haven to escape the noise and distractions of the outside world to focus on each other.
Attractive Lingerie
To make the bedroom even more enjoyable, invest in lingerie that adds excitement as well as creativity. Flattering lounge wear or sleepwear can pump up a relationship that could use a little more zest. Buying lingerie that creates a new spark, even if temporary, might just add fireworks to the otherwise-calm bedroom. Experiment with different colors, styles, and fashions to get the look you both enjoy. If you're uncomfortable going to a store, websites like lalatrends.com offer plenty of options that can be shipped right to your door. If lingerie isn't your thing, you can look for comfy silk pajamas that make your bedroom feel like a luxurious hotel getaway.
We should never take the bedroom for granted. Spending approximately one-third of our time there each day makes it probably the most lived-in area of a person's life. The bedroom is an important retreat from the cares of daily living, and as such, it should be decorated and maintained as an alluring sanctuary for personal rejuvenation and a couple's space to connect.
Author's Bio:
Hannah Whittenly is a freelance writer and mother of two from Sacramento, CA. She enjoys kayaking and reading books by the lake.