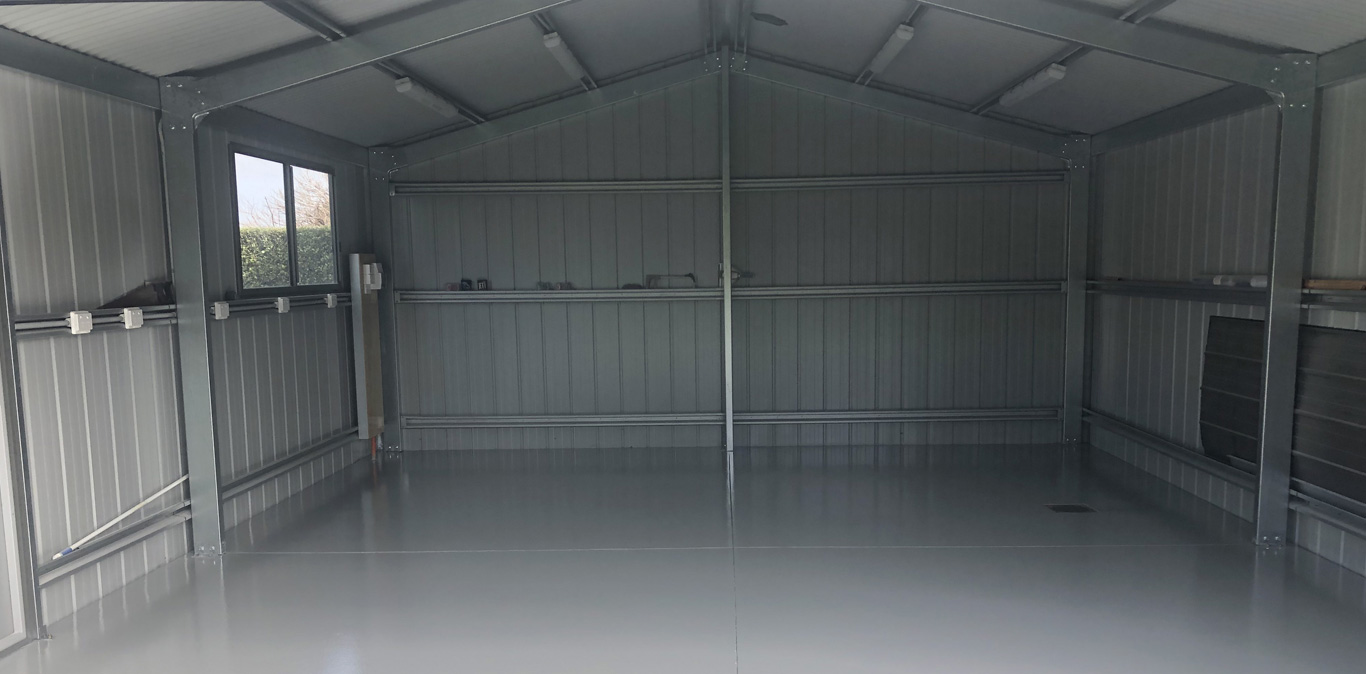 When it comes to upgrading garage floors, there are several options to choose from. But how do you know which one will suit best for your garage floors? With the myriad of color coatings available in the market, it turns out to be a daunting task to select the best one that can stand the test of time and give a stunning look to your garage room at the same time.
Searching for the best garage flooring is similar to haunting for the best car to buy. With so many factors to consider such as appearance, usability, maintenance and cost, it becomes an arduous task to select the right coating worthy of an upgrade. To end your woes for good, we have come up with this post which will talk about the astounding benefits of epoxy coatings and how it can be beneficial for your garage floors.
Give a thorough read below..
WHAT ARE EPOXY FLOOR COATINGS?
Epoxy signifies a resin-based coating that is when applied to concrete floors, develops a hard plastic kind of a surface that lasts for decades. Over the years, epoxy garage flooring has become a preferred choice because of it's lustrous shine and ease of maintenance. Moreover, these floors are available in varied designs, colours and they are resistant to stains and chemicals. If your garage is up for a beating, epoxy coating for your garage is what you should bank upon.
WHY EPOXY FLOOR COATING IS A PREMIUM CHOICE FOR GARAGE FLOORS
Durable and Lustrous Coating
Have you ever wondered what makes epoxy garage flooring in Melbourne
one of the best finishes? Besides offering a stunning look, the tough application that you get from epoxy develops a coating that is durable and resistant to stains, chemicals and surface abrasion. Even if your bicycle falls over it, you don't have to worry about the damage to the floor.
Hide Imperfections, Flaws and Defects
When it comes to covering flaws and defects, thicker Epoxy coating work like wonders to hide small spider cracks or major flaws in concrete. Maximum dust in garage floors is accumulated from the powder shed by cement sealer. As epoxy is anti-dusting material and also a topical sealer, it can help in hiding imperfections and defects in a proper manner.
Moisture-resistant and Effective for Cold Climate
As epoxy is a topical coating, it is highly moisture-resistant. For people who live in a snowy climate or cold temperate prone areas, it turns out to be a great benefit. It allows easy cleaning of icy brines, road salts that tend to collect on the floor during the winter months.
Final Remarks
Over the past years, epoxy coatings have gained huge preference from mechanics due to its impressive features. Because of its thick coat, professionals offering epoxy coatings provide up to 15 years of warranty or more so that you can enjoy peace of mind and save your pocket from costly garage upgrades.
Author's Bio:
The author has been providing garage flooring in Melbourne for the past few years and is a master in epoxy garage flooring.